Michael Prior Memorial Lecture: The Gaza Crisis in Context
---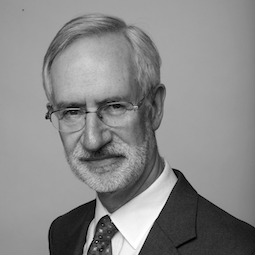 The historian, Arabic linguist and international lawyer John McHugo will give this year's Michael Prior Memorial Lecture, after the Living Stones AGM this Saturday, 18 November, at Our Lady of Victories Catholic Church, 235a Kensington High Street, London, W8 6SF. The lecture is entitled: The Very Stones Cry Out concerning The Gaza Crisis in Context.
The Opening Prayer and Welcome will be given by Rev Dr Robert Gibbons at 11am.
John McHugo is the author of A concise History of the Arabs ( a new, updated third edition appears this month). He is also author of Syria: A Recent History and A Concise History of Sunnis and Shi'is. He is a board member of CAABU (The Council for Arab-British Understanding), and a trustee of the Balfour Project. He has academic backgrounds in Arabic and Islamic studies as well as experience in international law.
Lunch will at 1.15pm. Please bring packed lunch, tea and coffee provided.
A panel discussion following the theme of the lecture - commencing at 2pm. Speakers will be John McHugo and Carole Bourne. Carol Bourne is a retired Anglican Priest. Carole is Chair of the World Day of Prayer, England, Wales and Northern Ireland. She has a doctorate in Politics and has served as an Ecumenical Accompanier in the The West Bank. The panel will provide a forum for questions following the lecture and a more general discussion of the issues involved.
Non members are welcome. A suggested donation of £10 per person as a non member can be paid on registration at the door. Members are entitled to vote at the AGM.

Membership forms will be available on registration. Members will receive their free copy of the Yearbook 2023 on the day. The Yearbook is an annual publication of scholarly articles about challenges arising within Christian communities in the Middle East. The membership fee for 2023-4 is £30 per annum with a reduced fee for those on low income of £20. Payment can be made to the Living Stones of the Holy Land Trust account; Sort Code: 40-52-40 Account Number 00035082.

The AGM, the Michael Prior Memorial Lecture and the Panel discussion may also be joined on Zoom. To access the Zoom link click HERE
Read more about John McHugo: www.johnmchugo.com/