China: Human rights lawyer Chang Weiping tortured in detention
Christian Solidarity Worldwide
---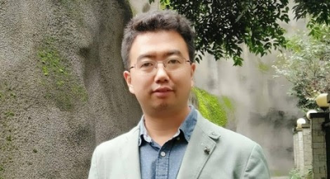 Reports have emerged indicating that human rights lawyer Chang Weiping has been subject to psychological torture, sleep deprivation, and other forms of cruel and inhuman treatment while in detention.
Chang's lawyer was finally able to meet with him on 14 September, the first such meeting since he was detained in October 2020. Previous requests for visits by his family and lawyers had been repeatedly denied.
After the meeting, Chinese Human Rights Defenders issued a statement reporting that Chang had been forced to sit on a "tiger chair" for up to six days at a time and face round the clock interrogations. He was also subjected to prolonged sleep deprivation, lack of adequate food and hygiene facilities, and psychological torment.
Chang Weiping was detained 22 October 2020. Prior to his detention, he represented clients in cases related to freedom of religion or belief (FoRB), forced demolition and discrimination (HIV, gender and LGBT issues). In April 2021, CSW issued an urgent briefing calling for his immediate and unconditional release.
In March 2021 the charge against Chang was changed from 'inciting subversion' to 'subversion', an even more serious charge which can carry punishments of up to a life sentence. In early September his wife, Dr Chen Zijuan, learned that he had been indicted, meaning that the case is going forward and the authorities are most likely preparing for trial.
Dr Chen has campaigned tirelessly for her husband's release on social media and has repeatedly attempted to see him in detention. As a result, the authorities have subjected her and her son to harassment and intimidation. Her situation and writing reveal extensive abuse of power by officials in China and the absence of rule of law.
Christian Solidarity Worldwide's founder Mervyn Thomas said: "The new allegations of torture experienced by Chang Weiping are shocking but, sadly, not surprising. Chang, a courageous human rights lawyer who has peacefully defended the rights of Chinese citizens, has been tortured on numerous occasions in retaliation for his vital work. China needs human rights defenders like Chang, a person who put his freedom and safety at risk to protect vulnerable people from the abuse of power, but the Chinese government refuses to recognise this. Instead, they have detained and tortured Chang, separating him from his family. We continue to call for his immediate and unconditional release, so that he can be reunited with his family. We further call on the international community, including UN bodies and Member States, to raise his case in bilateral and multilateral dialogues with the government of China, urging the government to release him, to cease its use of all forms of torture and to uphold its commitments under the Convention against Torture and Other Cruel, Inhuman or Degrading Treatment or Punishment."