---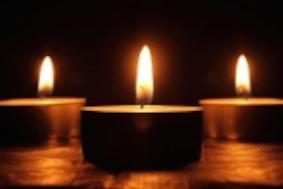 At the end of a week dedicated to praying for religious freedom, there has been a deadly attac at a place of worship in Egypt. More than 235 people were killed when gunmen attacked a crowded mosque during Friday prayers in the Sinai Peninsula. The mosque is frequented by Sufis, members of Islam's mystical movement, in the north Sinai town of Bir al-Abd.
The ISIS related group that is believed to have carried out the attack, has been waging a campaign of violence in northern Sinai for years. In May, gunmen attacked a Coptic group travelling to a monastery in southern Egypt, killing 29. They also claimed several bombings on churches in Cairo, and other cities, killing dozens of Christians.
The grand imam of al-Azhar mosque in Cairo, the centre of Sunni learning, condemned the attack as an "attempt to spread chaos".
"After targeting Christians, the turn for mosques have come," he said in a statement. "As if terrorism wants to unite Egyptians in deaths and chaos, nevertheless it will be defeated, and the will of Egyptians will prevail."
The UN security council and Secretary-General António Guterres issued a statement calling the assault a "heinous and cowardly terrorist attack" and called for the perpetrators to be brought to justice.
Cardinal Daniel N DiNardo of Galveston-Houston, President of the US Conference of Catholic Bishops, said in a statement: "As President of the United States Conference of Catholic Bishops, I join with my brother bishops in unequivocally condemning the monstrous terrorist attack on innocent people at prayer in Egypt. Terrorist acts can never be justified in the name of God or any political ideology, and the fact this attack took place at a Mosque, a place of worship, is especially offensive to God. The Catholic Church in the United States mourns with the people of Egypt at this time of tragedy, and assures them of our prayerful solidarity. We join with all those of good will in prayer that these acts of terror and mass killings - these acts of grave evil - will end and will be replaced with genuine and mutual respect for the dignity of each and every person."

Bishop Angaelos, the newly-appointed Coptic Orthodox Bishop of London Angaelos tweeted: 'Heartbreaking, unprovoked, inhumane #SinaiMosqueAttack on innocent #Sufi #Muslim worshippers in #Sinaï #Egypt. Heart goes out to victims, their families and communities, and all those who will continue to be affected.'

Two days earlier, speaking at an ecumenical service on the steps of Westminster Cathedral, Bishop Angelos said: "... it is unfathomable to think that there are still hundreds of millions potentially who suffer for their faith today... As Christians, of course, we focus on the plight of our brothers and sisters. But as Christians we also recognise the absolute right to us all made in God's image and likeness whether Christian or another faith or of no faith at all, to have that freedom to choose. And today we stand together for that."

Bishop Angaelos said: "It is essential that we stand together, not only tonight, not only when our buildings are lit red, as is our cathedral, to signify not only the blood of the martyrs but the continued struggle of those who have faith during these days."