---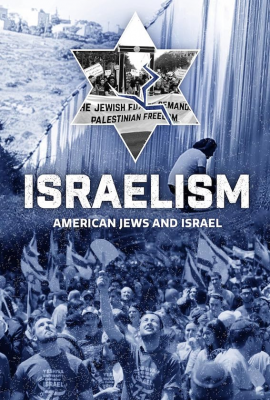 The new film Israelism explores the struggle over control of the narrative concerning the state of Israel within American Jewry.
Given the atrocities committed by Hamas fighters on October 7th and the subsequent and ongoing brutal response by the Israeli state in Gaza, along with settler violence in the occupied West Bank, the film has been released at a highly sensitive time.
Its very title is provocative, evoking both toeing an orthodox line (think 'Catholicism' or 'Judaism') and disturbing intolerance (think 'racism' or 'fascism').
Following two young American Jews - understood to represent a great many others - who were raised to unconditionally love Israel, the film reveals a highly partial education, indeed indoctrination, when it comes to learning about the 'Jewish State' and their relationship with it.
Zionist seeds are planted says a Zionist Rabbi. 'Israel is Judaism' says a former teacher. There is footage of American Jewish schoolkids reading Alan Dershowitz's The Case for Israel, waving Israeli flags and crying excitedly, 'We wanna go'. They learn 'the great miracle of Jewish history': how European Jews fled pogrom and genocide to return to their ancestral homeland.
Indeed, the schoolkids are invited to Israeli summer camps where they can pretend to be in the Israeli army, play war games and learn to shoot for the first time. An organisation called Birthright Israel provides free trips for young American Jews, aged between 18 and 26. Many of them sign up to serve in the IDF (all Jews have the 'right to return') while many more turn to pro-Israel activism and advocacy in the USA, frequently under the aegis of the hugely influential lobby group the American Israel Public Affairs Committee.
But there is a crucial erasure from this heroic Zionist narrative: the Palestinians.
Eilan, a US IDF veteran, recounts his military training, and of being sent into the West Bank to harass, dominate and humiliate the Palestinians. He recalls sadly being taught the lie of Israel being 'an empty wasteland when the Jews arrived', and of how Palestinians were demonised and feared but with never any sense of understanding of them or their history.
The film strives to rectify this glaring lacuna. Eilan (surname not given) and Simone Zimmerman are the two leading witnesses in the story of the brutal way Israel has treated Palestinians. Simone, an erstwhile Zionist activist, had her eyes opened when visiting the West Bank.
Two eloquent Palestinians and peace advocates - Sami Awad of the Holy Land Trust, and artist Bala Hilo, a tour guide - provide the crucial missing facts, lived out by their own families: from the Naqba (the catastrophe) of 1948, then the enforced 'biggest mass exodus of modern history', to the brutal occupation of Gaza, the Golan Heights and the West Bank since 1967 - complete with house demolitions, expropriations and illegal settlements. We see a clip of a Palestinian woman confront a man: 'You are stealing my house.'
We learn of the massively diminished rights and intolerable human rights violations of Palestinians under occupation. 'A US citizen has more rights here than I will have in my entire life.' And having been taught in the USA that the 'whole land [ of 'Greater Israel' which includes the occupied territories] was ours', there are 60,000 US Jewish settlers in the West Bank, in defiance of international law. One of their number picked a grape as he scoffed: 'Some elements don't accept our presence - that's tough for them. This great vision is coming to fruition in our time.'
Former IDF soldiers from the Breaking the Silence organisation confess to unprovoked violence and persecution of Palestinians, ashamed and anguished by what they had done and witnessed. 'I had never been in a Palestinian house until I barged into one in the middle of the night, with no warrant . . . We can detain any Palestinian because they look at us the wrong way.' We see disturbing footage of Palestinian youths being beaten and carted off and an animated re-creation from Eilan's memory: he was on guard duty. He looked on, silent, when a blind-folded youth, his hands tied behind his back, was thrown to the ground and kicked for minutes on end by soldiers before being detained.
Simone Zimmermann discusses her painful journey of discovery of the grim reality with Sami Awad. They are in Bethlehem. Illegal settlements surround them from every vista.
Sami has visited Auschwitz. He is well aware of the inherited trauma coming from centuries of anti-semitism and from the Holocaust. It is this deeply ingrained trauma and enduring fear which, they agree, explains the cruel and unjust treatment of Palestinians. Human rights groups have identified Israeli governance as an apartheid regime.
There is real hope in the warm discovery of common humanity between Simone and Sami, and in seeing fellow Palestinian Bala Hilo leading young American Jews on his 'To Be There' tour of the West Bank.
Israelism documents a significant movement of young American Jews who are battling a powerful and determined old guard for the very soul of what it means to be a Jew. Simone and others have decided 'to bring the crisis of US support for Israel into the open.' We see demonstrations from such groups as Jewish Voice for Peace (JVP). 'Stop lying to young Jews'. There are claims of being completely misled: 'You mobilised me to be a soldier for Israel.' 'Our community has to grapple with our complicity.'
The activists are applauded by radical intellectuals Cornel West and Noam Chomsky. Their bravery in laying their bodies on the line is not in doubt. (On the very day I watched Israelism, 16th November, JVP and another Jewish group were violently removed from a peaceful demonstration in favour of a ceasefire in Gaza outside the Democrats' National Headquarters in Washington DC.) The film shows them blocking the path of right-wing Jews marching through Arab East Jerusalem. The right-wing Jews cry out in Hebrew, 'An Arab is a son of a bitch; a Jew is a precious soul.'
Back in the USA, the powerful pro-Zionist leaders and lobbyists heap opprobrium on their younger opponents, accusing them of being self-hating Jews and claiming that to be pro-Palestinian is to be anti-semitic.
We also see stage-managed accusations of anti-semitism made on US campuses when students debate Israel's occupation. A pro-Israel advocate says contemptuously that 'somehow to be pro-Palestinian is to be pro-social justice.'
The most haunting example of the ruthlessness of the pro-Zionist lobbies shown in the film is their support of Donald Trump. We see footage of jack-booted marchers and hear anti-semitic rants from Trump's fascist supporters. But Trump and his evangelical followers are pro Netanyahu's Israel.
Small wonder that the young Jews who are taking on the vested interests say, 'We can't wait any longer.' The film ends with Miriam Grossman, a progressive Rabbi, advocating the learning of another narrative as she leads a discussion group on the ethnic cleansing of the Naqba in 1948. (The teaching of the Naqba is illegal in Israel but a current member of Netanyahu's coalition has claimed chillingly that the current Gaza campaign is Naqba 2023.) Grossman insists that Jewish teaching advocates that everyone in the world needs to be safe and free.
It was the Palestinian writer and thinker Edward Said who defined the term 'othering'. In othering other people, we treat them as less than ourselves, as less than human. Said created the West-Eastern Divan Orchestra back in 1999 with his friend the Argentine-Israeli conductor Daniel Barenboim. The orchestra consists of musicians from across the Middle East and its aim is to promote understanding between Israelis and Palestinians in a project against ignorance. Barenboim has said, 'It is absolutely essential for people to get to know the other, to understand what the other thinks and feels.'
The inspiring and courageous bridge-building and the insistence upon a common humanity by the Palestinians Sami Awad and Bala Hilo, and by Nicole, Eilan and their allies gives grounds for hope.
Israelism, directed by Erin Axelman and Sam Eilertsen, is the third excellent documentary made by young Jewish documentary-makers I have seen in the last few years to tackle taboos and ask hard questions about the erasure of Palestinian history, interrogate Israeli narratives and consider the relationship between Israel and the USA. The other two are: 'Til Kingdom Come: Faith, Trump and Money (directed by Maya Zinshtein), and Storyville: Blue Box (directed by Michal Weits). Both of these are available on BBC I Player.
Israelism is screening online for free. For details go to www.israelismfilm.com/screenings