Gaza: Elderly Christian music teacher shot by Israeli army
---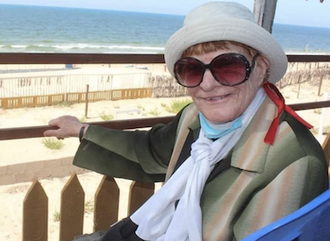 We've received a number of reports that an elderly Christian woman was shot dead yesterday by the Israeli army outside the Holy Family Church in Gaza.
Elham Farah, 84, had been sheltering inside the church for some time. On Sunday night she stepped outside the building to see if her house was still standing. She was shot in the leg and fell to the ground. People in the church were unable to rescue her, as each time they went out they came under fire.
She lay in the street all night. On Monday morning it was reported that an Israeli tank ran over her body.
Elham was a popular music teacher in Gaza, described as 'loving, calm and a true educator.' A devout Christian, she came from a strong Gazan Christian family. Her father Hanna Farah, was a well known Palestinian poet. She loved to travel to the West Bank when permission was given to the Gazan Christians to celebrate Christmas and Easter with the church there.
Rest in Peace Elham.