Bishop for Life on abortion tablets Court of Appeal ruling
---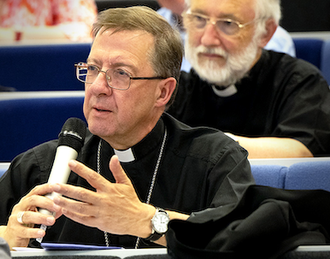 The Court of Appeal today reduced the sentence of Carla Foster to 14 months suspended, following her earlier imprisonment for illegally obtaining abortion tablets to end her pregnancy during lockdown.
Commenting on the ruling, Bishop John Sherrington, Lead Bishop for Life Issues for the Bishops' Conference, said: "I reiterate the consistent teaching of the Church that both the mother and the unborn child should be afforded the protection of the law and that abortion is always a tragedy for all concerned.
"It is important that the law which protects the life of the unborn child is upheld. In this case I welcome the court's decision to show mercy and compassion so that Carla Foster is reunited with her children and her family life can continue."
"I raise again the concern that telemedicine (pills by post), which allows the home termination of pregnancies of up to 10 weeks, is dangerous for the health of women."