London: Celebration of Creative and Contemplative Photography
---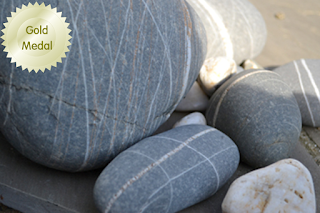 On Friday 27th July, the annual Creative and Contemplative Photography Celebration by Arco Iris Learning took place at the Meditatio Centre in Clerkenwell, London.

Arco Iris Learning is based in London and provides after school classes in creative and contemplative photography for children aged 7-11. Run by Maria Caneda, it aims to enable children to become creative thinkers and practitioners and, in doing so, grow in confidence and add 'drops of happiness' to their 'happiness buckets'. Through their sessions, she hopes to inspire young minds and share the mindset that anything is possible with a creative input.

Classes currently take place at two Catholic and one Anglican school in south-east London.

The annual awards ceremony marks the start of a month-long exhibition at the Meditatio Centre showcasing the children's work. Children from the three schools were present with their families to receive their awards for their creative photographs: gold, silver, and bronze medals in each of the following categories:

• Animals
• Small World
• Spring Time
• Summer Time
• Same but Different
• Rainbow Objects
• Sweet Things
• Eye-Eye

The contemplative images were also exhibited:

• God's Love (with various scripture)
• The Lost Sheep (Luke 15:4-6)
• God's Melody (Psalm 57:7)

A special prize was awarded to an eight-year old learner for an image entitled, 'When life gives you lemons, turn them into a smile'. When the children were invited to select an object to photograph, she chose a lemon without realising that it had a large blemish. When she became aware of it, instead of being dismayed she saw that it resembled a smile and composed the photograph accordingly.

From my perspective as a scholar of Evagrius these beautiful images, including those whose theme is not explicitly contemplative, evoke the simplicity and direct intuition of the presence of God that the desert monks sought to cultivate. They bear witness to the contemplative mind which is innate to us all but from which we are so readily distracted. They are a credit both to their creators and to Maria's skill in nurturing their talent.

The exhibition runs until 26th August at the Meditatio Centre, Myddleton Square, Clerkenwell, London EC1R 1XX, open Monday to Friday, 10-5. Prayer cards, greetings cards, booklets, and framed prints of all exhibits are available for purchase, with 50% of the profits going to charity, this year's beneficiaries being Christian Aid and the Catholic Children's Society.

Maria is currently undertaking an MA in Christian Spirituality, as part of which she is working on a publication called 'Encounters with God', a contemplative photography resource for children using imaginative prayer in the Ignatian tradition as a stimulus and contemplative photography with meditation to enable children to develop a personal relationship with God.

For more information about Arco Iris Learning and the services they offer, contact Maria Caneda, 07398 502445 email: arcoiris.learning@yahoo.co.uk website: http://arcoirislearning.blogspot.com.